Over the past forty two years I have made over 500 instruments, the vast majority being classical guitars in the Spanish tradition. Each guitar is individually hand made and uniquely named. I make every part myself with the exception of the strings, machine heads and fret wire.
For the first ten or so years of being in business I combined making with restoring and repairing which gave me the opportunity to examine some of the finest instruments in the world. These included guitars by Vicente Arias, Domingo Esteso, Arcangel Fernandez, Ignacio Fleta, Herman Hauser 1st, Santos Hernandez, Manuel Ramirez, Jose Romanillos and David Rubio.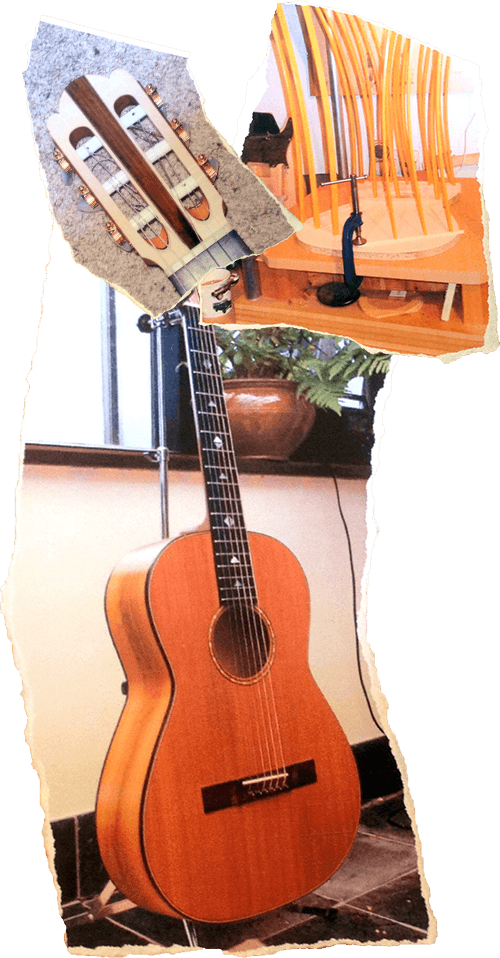 Since moving to North Devon in 1991 I have concentrated solely on the development of the smaller Spruce top guitar in the Torres and Hauser tradition.
My experience of making this type of guitar is amongst the most extensive of any maker working today.
I have built instruments for many professional musicians but my best known customer is Julian Bream. I was introduced to Julian by George Clinton, the then editor of "Guitar International", in August 1986. Julian purchased the guitar "La Cancion" from me in October of that year. A second guitar "Myrtle" was purchased in 1988. Both instruments were used by Julian for concerts worldwide and "Myrtle" was used to record the Popular Catalan Folksongs by Miguel Llobet on the recording "Julian Bream- La Guitarra Romantica".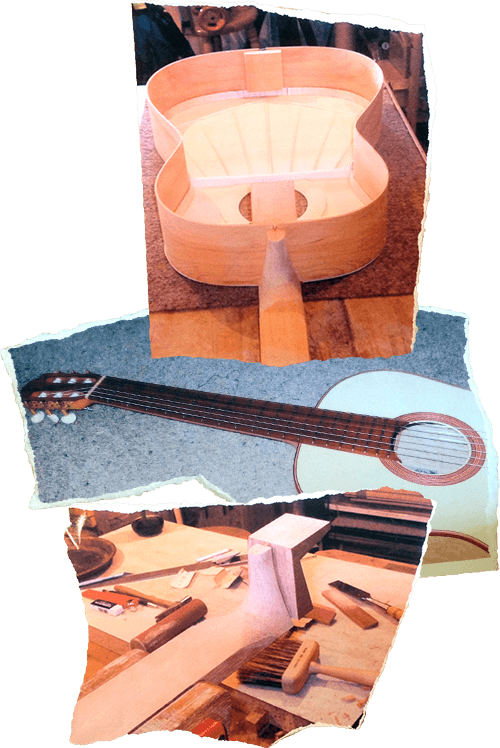 My guitars are known for their beauty, playability, reliability, projection and, above all, their musicality.
The most popular timber I use for the back and sides is Indian Rosewood but other choices include Rippled Maple, Birds Eye Maple, Ziricote, Yew, Walnut, Madagascan Rosewood, African Blackwood, Cypress and Brazilian Rosewood. For the necks I prefer to use Brazilian Cedar and the fingerboard is Ebony.
I make each rosette individually and the woods used are matched to the purflings and bindings of the guitar.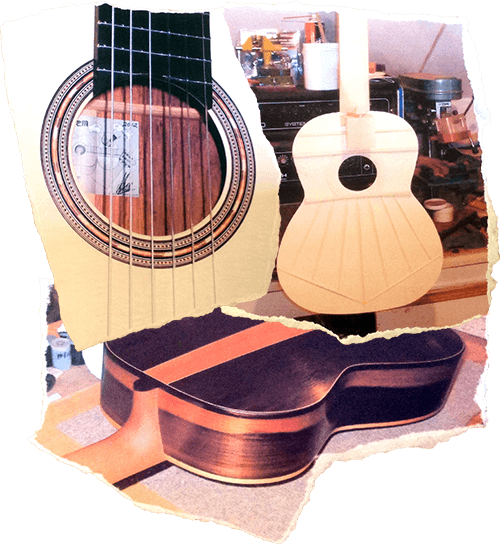 The standard scale length is 650mm but I have successfully varied this down to 630mm and up to 660mm. Fingerboard width at the nut is normally 52mm but this can also be altered to suit the player.
I keep a large stock of timber and most of what I am using now was prepared ten or more years ago.
I use a hand rubbed oil finish.
I also make the occasional Flamenco, Steel String Acoustic, Electric and "Cigar Box" guitar.